Each Workflow user has a personal profile where they can add or update their contact info (email, phone number, Facebook link and website), and also set a profile photo.
To enter profile settings, click the userpic in the top bar of the page, then click the user name. A pop-up will open where you can fill all the info: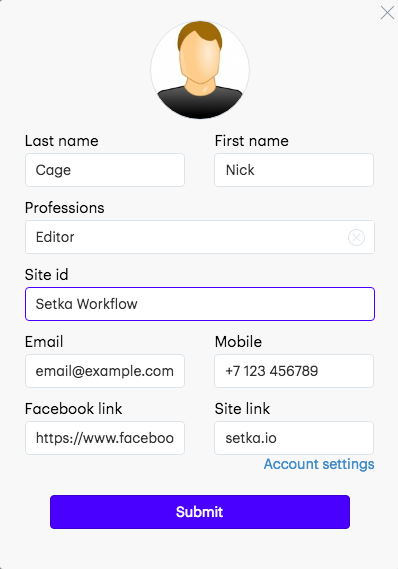 To access account settings, press Account Settings.
Password change and notification settings
To change your password, type it twice in your Profile and save the result.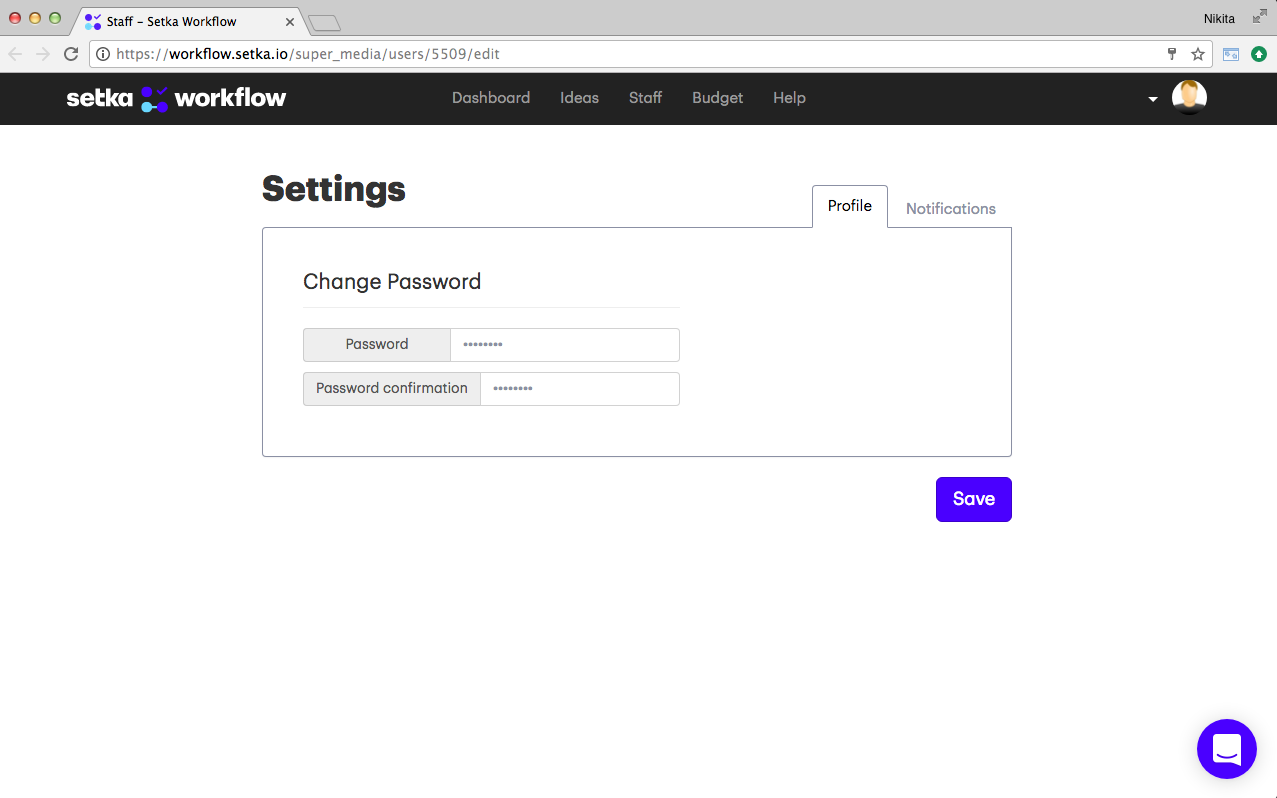 You can manage browser and email notifications about changes in all of your tickets. You can also direct all notifications to your Slack in Integration settings.
Go to Notifications tab and tick the options you prefer. Save changes by pressing Save in the lower part of the page.